Upvc Fascia Board and Soffit Replacement
White Roofline UPVC Fascia Replacement in Linlithgow West Lothian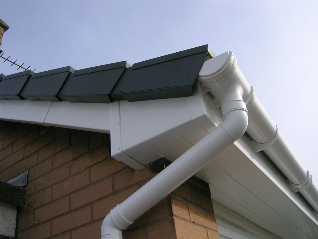 Black Ash Upvc Replacement Fascia Installed in Edinburgh Scotland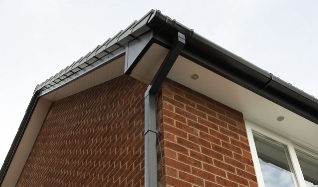 ROTTING TIMBER FASCIA BOARD REPLACEMENT
West Lothian Roofing's
Hard wearing, maintenance free
Roofline Upvc fascia
and soffit boards available in a variety of styles and colours, like
White Upvc fascia
board, Teak, Mahogany, Rosewood or even Black Ash. they are especially suited to your home or office, our robust
Upvc fascia
system is designed for low maintenance and long life and no painting is required ever again.

Roofline Upvc
Cover fascia boards are a lower cost option and are made to be attached directly to your existing timber facia boards if they are in a good solid condition, saving you money on full fascia replacement. Full Upvc fascia replacement will be required however, if your existing timbers needs replacing due to rot or wear then a new load bearing fascia will be installed to the rafters, increasing the cost but at the same time ensuring there will be no maintenance issues in the future.

There are many
Roofline
manufacturers of these boards, but we only use High quality facia and soffit Roofline boards as they are more flexible, hold colour their better and are much less prone to snapping in cold weather. Our replacement boards are 18-22mm thick & our capping boards are 9-10mm thick.We always install with either ventilated soffit or soffit vents.
We are
Upvc Fascia
&
Ventilated Soffit
weatherboard Installers.
Detailed Diagram of Typical Upvc Roofline Installation in Scotland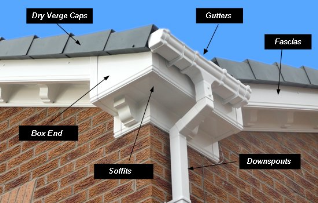 Typical UPVC Roofline Installation View with Gutter Eaves & Anti-Birds Clips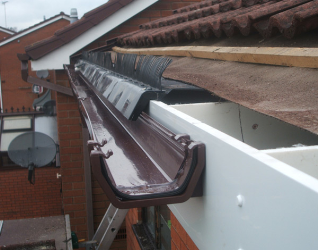 Weatherboard UPVC Fascias & Soffit Installed in Scotland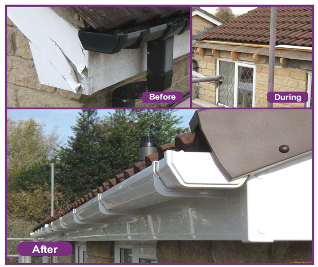 White UPVC Roofline Fascia Boards Installed In Glasgow Scotland
Mahogany Upvc Fascia & Ogee Guttering on Conservatory Conversion Linlithgow West Lothian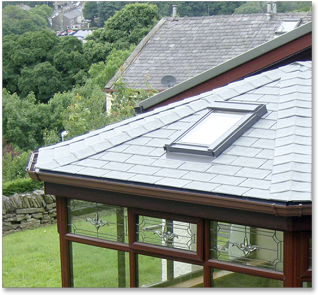 Benefits & Advantages of Upvc Roofline Fascia and Soffit
Weatherproof.

Rot and warp free - virtually eliminating repair or replacement.

Requires no painting - EVER.

An Excellent Insulator

Robust and durable.

Aesthetically right for any building.

Resistant to most acids and alkalis - as well as seawater, atmospheric pollution and insects.

Is resistant to sunlight (U/V) degradation.

Only requires an occasional wash down with soap and water
Call us for a free no Obligation quotation for
House Fascia Replacement
White Upvc Roofline Fascia & Soffits Installed In Bathgate West Lothian